Posts for: January, 2015
By ason A. Dunville, D.D.S, P.C. General Dentistry
January 28, 2015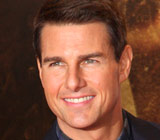 It's no surprise that plenty of teenagers go in for an orthodontic evaluation and come out wearing braces. But sometimes, an observant orthodontist may notice that an adult's smile could use a little bit of improvement, too. Even an adult like — Tom Cruise?
That's exactly what happened to the star of Top Gun, Rain Man and the Mission Impossible franchise. Cruise, then 39, was taking one of his children for orthodontic work when it was pointed out that the leading man's teeth were also out of alignment. So he opted for braces too.
"Yes, Tom Cruise has braces," said his publicist when the star appeared, sporting his new orthodontic appliances. "To him, it's no big deal." Cruise chose to get the relatively inconspicuous ceramic type, with only a thin wire visible in front of his teeth. He wore them for about a year and a half, having them temporarily removed when it was time to make a movie.
Ceramic braces are a popular choice among adult orthodontic patients, many of whom find that less noticeable orthodontic appliances fit in better with their personal or professional lifestyle. Clear aligners also provide a virtually invisible option. We can help you decide which appliance would best meet your needs. But the first step is a thorough evaluation of your periodontal health.
Is it Risky Business to get braces as an older adult? Not usually — but if you do show signs of periodontal disease, which is more prevalent in adults than teens, it's important to bring it under control before beginning your orthodontic treatment. There are also a few medical conditions, such as heart-valve disease, severe uncontrolled diabetes, and leukemia, which might preclude treatment.
For most people, however, orthodontics offers a great way to improve your appearance and boost your self-confidence — even if you're not a movie star. It is estimated that three-quarters of adults have some form of orthodontic problem; and studies have shown that orthodontic treatment can enhance an adult's career opportunities and social life.
So, if you're looking for a better smile at any age, don't hesitate to contact us or schedule an appointment to discuss your treatment options. You can learn more in the Dear Doctor magazine article "Orthodontics For The Older Adult."
By ason A. Dunville, D.D.S, P.C. General Dentistry
January 13, 2015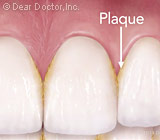 Treating periodontal (gum) disease is rather straightforward: remove the bacterial plaque that causes the disease. The techniques to accomplish this are varied, depending on how far the disease has advanced with an individual patient.
Plaque is a thin film of bacteria and food particles that build up on tooth surfaces due to inadequate oral hygiene. The bacteria that grow there can cause an infection that inflames and damages the gum and supporting bone tissues to the point they begin to lose their attachment to the teeth and form spaces known as periodontal pockets. In time, plaque becomes calcified due to the minerals in saliva, forming calculus or tartar. As the disease advances, it can ultimately cause tooth loss.
The most common technique for interrupting this progression of disease is known as scaling. Using hand instruments and/or an ultrasonic device, we remove as much plaque and calculus as we can detect on the outer surfaces of the teeth and gum tissues. Scaling, however, won't address the plaque and calculus that has accumulated at the tooth root level, especially where pocket formation has taken place. This is where root planing may be necessary.
As the name implies, we use this procedure to literally "plane" plaque and calculus from the roots, a similar concept to removing thin layers of wood from a board. If necessary, we will first numb the affected area so that we can perform the procedure in a meticulous manner without causing discomfort. It's essential we remove every bit of plaque and calculus that we can, especially where it has become lodged deep at the base of the pockets.
It's common to start with ultrasonic therapy, using vibration to loosen the plaque while flushing the pockets with water. We then switch to delicate hand instruments known as curettes to physically remove any remaining plaque and calculus. An experienced touch helps us determine when the root surfaces have been properly cleaned; we can also "read the gum tissues," as they will slightly change color as the offending plaque and calculus deposits are removed. As the gum tissues heal and become less inflamed, they return to a healthy pink color and the pocket depths generally become smaller as the inflammation leaves the area.
While a good portion of the treatment requires our professional skills, equipment and expertise, the bedrock for renewed periodontal health is effective daily oral hygiene on your part. Working together we can preserve the progress already made, while continuing to progress in restoring your oral health.
If you would like more information on root planing and other periodontal disease treatments, please contact us or schedule an appointment for a consultation. You can also learn more about this topic by reading the Dear Doctor magazine article "Root Planing."