Posts for: October, 2017
By ason A. Dunville, D.D.S, P.C. General Dentistry
October 29, 2017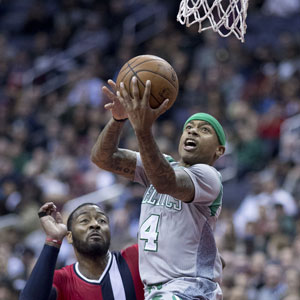 Even after losing a tooth in an on-court collision with an opposing player, Isaiah Thomas didn't slow down. The Boston Celtics point guard completed the play…and the rest of the game. Unfortunately, that wasn't the end of his dental problems — it was just the beginning.
Over the next few days, Thomas had a total of ten hours of oral surgery to treat problems with multiple teeth. He got a temporary bridge, and will receive a permanent one at a later date. He also got fitted for a custom-made mouthguard to prevent re-injury.
We're pleased to see that Thomas is getting appropriate dental treatment. But it's unfortunate that he didn't get the mouthguard sooner; this one piece of inexpensive safety gear could have saved him a lot of pain and trouble. If you think mouthguards are strictly for full-contact sports, Thomas' troubles should make you think again. In fact, according to a 2015 study in the journal Sports Health, the five sports with the highest overall risk of tooth loss are basketball, football, hockey, martial arts, and boxing. Plenty of other also involve the risk of dental injury.
The study also notes that some 5 million teeth are avulsed (knocked out) each year in the U.S. alone. Countless others are loosened, fractured or chipped. What's more, it is estimated that the lifetime cost of treating an avulsed tooth is between $5,000 and $20,000. The cost of a custom-made mouthguard is just a small fraction of that.
Where can you or your child get a custom-made mouthguard? Right here at the dental office! These high-quality items are professionally fabricated from a model of your actual teeth, so they fit much better than an off-the-shelf one ever could. They offer superior protection, durability and comfort — because, after all, no mouthguard can protect you if it's too uncomfortable to wear.
Thomas' season is now over due to a hip injury, but at least he will now have time to rest and get his dental problems taken care of. Let's hope his story will inspire more athletes — both professional and amateur — to prevent similar problems by wearing custom-made mouthguards. Whether you compete on a school team, enjoy a pick-up game after work, or play in the big leagues, a dental injury is one problem that you don't need.
If you have questions about custom-made mouthguards, please contact us or schedule an appointment for a consultation.
By ason A. Dunville, D.D.S, P.C. General Dentistry
October 14, 2017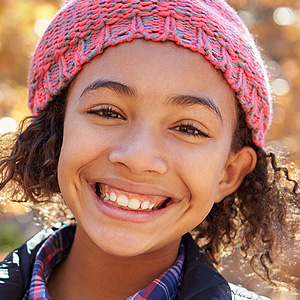 As if the preteen years didn't give kids and their parents enough to think about, new oral health concerns loom on the horizon. Along with major changes to the body, brain and emotions, additional risk factors for tooth decay and gum disease appear during adolescence — the period of development starting around age 10 and extending through the teen years that marks the transition from childhood to adulthood.
Even with declining rates of tooth decay across the nation, the cavity rate remains high during adolescence. According to the American Academy of Pediatrics, 1 in every 5 adolescents has untreated tooth decay. What's more, the onset of puberty — usually beginning around age 10-11 in girls and 11-12 in boys — brings changes in hormone levels that can affect gum health.
We all have millions of microorganisms in our mouth, representing hundreds of different species of mostly helpful, but some harmful, bacteria. Research has shown that total oral bacteria increases between ages 11 and 14, and new types of bacteria are introduced, including some that are not friendly to teeth and gums. Some unfamiliar microbes trigger an exaggerated inflammatory response to dental plaque, so gum bleeding and sensitivity are experienced by many children in this age group. In fact, "puberty gingivitis," which peaks around age 11-13, is the most common type of gum disease found during childhood.
A combination of hormones, lifestyle changes and poor oral hygiene habits raises the risk of oral health problems among adolescents. A more independent social life may be accompanied by a change in eating habits and easier access to snacks and beverages that are sugary, acidic (like sports drinks and soda) or full of refined carbohydrates — none of which are tooth-healthy choices. And as children move toward greater independence, parents are less likely to micromanage their children's personal care, including their oral hygiene routines. Good oral hygiene can keep dental plaque at bay, lowering the chance of having gingivitis and cavities. But let's face it: Adolescents have a lot to think about, and keeping up with their oral health may not be top of mind.
To help your preteen stay on top of their oral health, keep healthy snacks at home for your children and their friends and make sure you are well stocked with supplies such as new toothbrushes, floss and toothpaste. In addition, most preteens (and teens) can benefit from gentle reminders about oral hygiene routines.
For optimal oral health through all stages of life, make sure your preteen keeps up with professional teeth cleanings and exams, and talk with us about whether fluoride treatments or sealants may be appropriate for your child.
For more on your child's oral health, read "How to Help Your Child Develop the Best Habits for Oral Health" and "Dentistry & Oral Health For Children" in Dear Doctor magazine.