Posts for: March, 2019
By ason A. Dunville, D.D.S, P.C. General Dentistry
March 19, 2019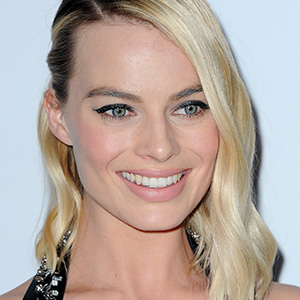 On the big screen, Australian-born actress Margot Robbie may be best known for playing devil-may-care anti-heroes—like Suicide Squad member Harley Quinn and notorious figure skater Tonya Harding. But recently, a discussion of her role in Peter Rabbit proved that in real life, she's making healthier choices. When asked whether it was hard to voice a character with a speech impediment, she revealed that she wears retainers in her mouth at night, which gives her a noticeable lisp.
"I actually have two retainers," she explained, "one for my bottom teeth which is for grinding my teeth, and one for my top teeth which is just so my teeth don't move."
Clearly Robbie is serious about protecting her dazzling smile. And she has good reasons for wearing both of those retainers. So first, let's talk about retainers for teeth grinding.
Also called bruxism, teeth grinding affects around 10 percent of adults at one time or another, and is often associated with stress. If you wake up with headaches, sore teeth or irritated gums, or your sleeping partner complains of grinding noises at night, you may be suffering from nighttime teeth grinding without even being aware of it.
A type of retainer called an occlusal guard is frequently recommended to alleviate the symptoms of bruxism. Typically made of plastic, this appliance fits comfortably over your teeth and prevents them from being damaged when they rub against each other. In combination with stress reduction techniques and other conservative treatments, it's often the best way to manage teeth grinding.
Orthodontic retainers are also well-established treatment devices. While appliances like braces or aligners cause teeth to move into better positions, retainers are designed to keep teeth from moving—helping them to stay in those positions. After active orthodontic treatment, a period of retention is needed to allow the bite to stabilize. Otherwise, the teeth can drift right back to their old locations, undoing the time and effort of orthodontic treatment.
So Robbie has the right idea there too. However, for those who don't relish the idea of wearing a plastic appliance, it's often possible to bond a wire retainer to the back surfaces of the teeth, where it's invisible. No matter which kind you choose, wearing a retainer can help keep your smile looking great for many years to come.
If you have questions about teeth grinding or orthodontic retainers, please contact our office or schedule a consultation. You can read more in the Dear Doctor magazine articles "Teeth Grinding" and "The Importance of Orthodontic Retainers."
By ason A. Dunville, D.D.S, P.C. General Dentistry
March 09, 2019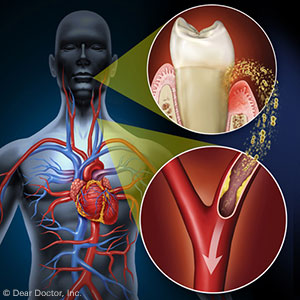 If you have periodontal (gum) disease, it's important for you to know its effects aren't limited to your mouth. A number of studies demonstrate gum disease can affect the rest of your body — and what may be going on elsewhere could likewise stimulate gum disease.
Here are 3 diseases or conditions that seem to share a link with gum disease.
Diabetes. This chronic disease results from the body's inability to interact properly with insulin, the hormone necessary for turning glucose (sugar) into energy, or producing enough of it. There's clear evidence that having diabetes increases your risk of gum disease and vice-versa. If you have diabetes, it's important that you keep it under control for your gum's sake as much as for your overall health.
Cardiovascular disease. Like diabetes, this group of heart and blood vessel diseases has a related characteristic with gum disease: inflammation. This natural function of the immune system limits tissue damage caused by disease or injury. But in both CVD and gum disease, inflammation can become chronic and itself cause damage. Further, some types of bacteria associated with gum disease can contribute to a higher risk of CVD. Minimizing gum disease occurrence with good oral hygiene could positively impact your risk of CVD.
Pregnancy. While certainly not a disease, pregnancy does trigger hormonal changes in the mother that in turn could elevate her risk of gum disease, particularly pregnancy gingivitis. Not only does this pose problems for the mother's teeth and gums, some studies connect gum disease to the increased possibility of early, pre-term birth. A sharper focus on dental care during pregnancy not only benefits the mother but may also be important for the health of the baby.
These aren't the only conditions that can be affected by gum disease: others like osteoporosis, respiratory disease or rheumatoid arthritis also share links with the disease. If you have any systemic condition like these, it pays to be extra vigilant in preventing and treating gum disease.
If you would like more information on periodontal (gum) disease, please contact us or schedule an appointment for a consultation. You can also learn more about this topic by reading the Dear Doctor magazine article "Good Oral Health Leads to Better Health Overall."